Marco Maria Zanin
Vanzo, Padova (Cattedrali Rurali Series), 2014, fine art print on cotton paper, 120 x 150 cm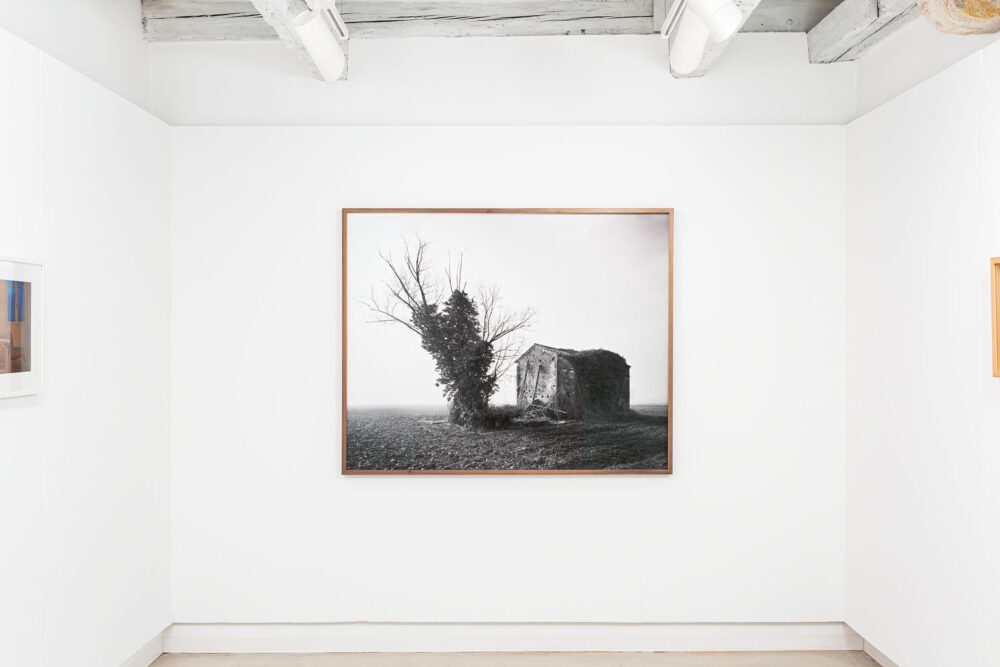 Untitled I (Arzaná), 2019, fine art print on cotton paper, 80 x 100 cm

Untitled II (Arzaná), 2019, fine art print on cotton paper, 60 x 40 cm

Untitled III (Arzaná), 2019, fine art print on cotton paper, 40 x 60 cm

Untitled IV (Arzaná), 2019, fine art print on cotton paper, 50×36 cm

Strumenti per tagliare e/o ferire, 2019, caramic and EVA panel, 80 x 200 x 5 cm

Maschera, 2019, clay, 83 x 27 x 5 cm

Mezzogiorno Locale Vero, 2017, fine art print on cotton paper, 60 x 50 cm

Maggese, 2017, photo print on cotton paper, 40 x 50 cm (dypthic)

Sette Lune, 2018, fine art print on cotton paper, linen crafted paper, diptyc, 120 x 150 cm – 120 x 16 cm

Gallinaro, Padova (Cattedrali Rurali Series), 2014, fine art print on cotton paper, 120 x 150 cm

Ca' Oddo, Padova (Cattedrali Rurali Series), 2014, fine art print on cotton paper, 120 x 150 cm

Figura magico religiosa, 2018, fine art print on cotton paper, 30 x 20 cm

I dreamed a dream – Chapter 2 (group show), curated by Domenico De Chirico, Marignana Arte Venice, May – September 2020

Le Opere e i Giorni. Verónica Vázquez e Marco Maria Zanin (bi-personal show), critical text by Ilaria Bignotti and Antonio Grulli, Torre delle Grazie – Musei Civici di Bassano del Grappa, Bassano del Grappa(VI), 2019


Reagents (group show), curated by Daniele Capra, Ospedaletto Con/temporaneo – Farmacia, Venice, 2019

Marco Maria Zanin. Arzanà (project room), curated by Domenico De Chirico, Marignana Arte, Venice IT, February – March 2019

Stanze (group show), curated by Ilaria Bignotti and Maria Savarese, Marignana Arte, Venice IT, February – April 2019

Art and Business: roads to innovation (group show), curated by Lucia Longhi, Ca' Giustinian dei Vescovi, Venice, October 2018

As ob e os diaras, installation view at Pivo Arte e Pesquisa, São Paolo, Brazil, 2017

Dio è nei frammenti, installation at Galleria Civica di Modena, 2017

O lado direito do avesso, installation at Oficina Cultural Oswald de Andrade, San Paolo, 2014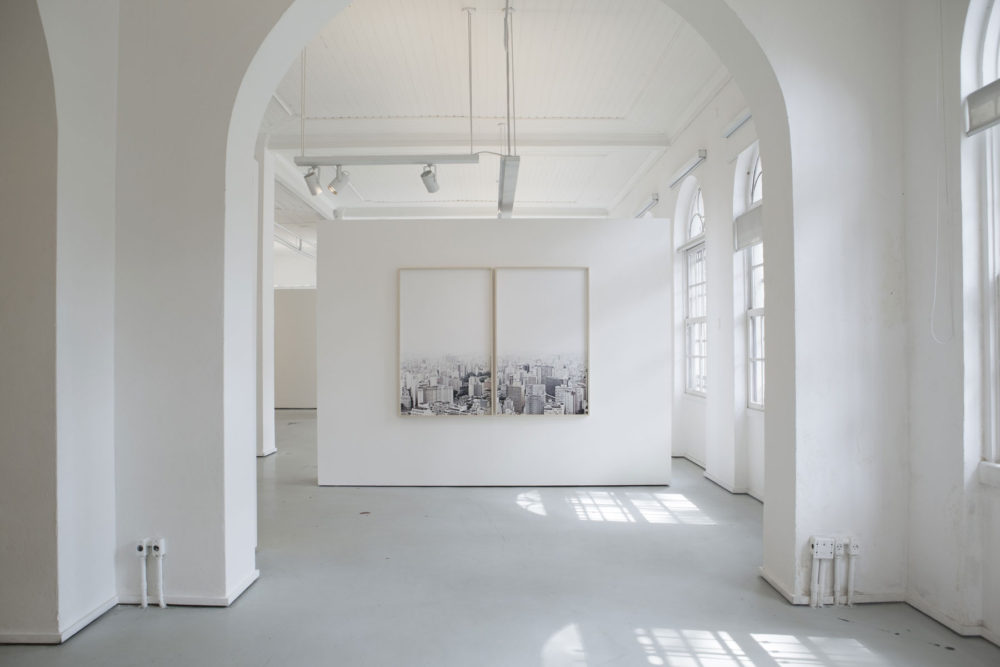 Venezia, arte contemporanea e Coronavirus. Quattro gallerie tra incertezza, azioni e reazioni
, Carolina Vecchi, Artslife, June 2020
Arte contemporanea Giugno 2020: 5 mostre LIVE
, Alice Traforti, ART post Blog, June 2020
I
dreamed a dream in mostra. L'arte riparte dal sogno,
 Silva Menetto, La Nuova Venezia, June 2020, 
download
L'agenda delle mostre da vedere a giugno, in tutta Italia
, Silvia Airoldi e Carlotta Marelli, ELLE DECOR, May 2020
Il coraggio di ripartire. Immagini delle due mostre inaugurate a Venezia da Marignana Arte, Massimo Mattioli, Artslife, May 2020
La galleria Marignana riapre con due mostre, Veronica Tuzii, Corriere del Veneto, May 2020, download
Da Torino a Lecce: 8 mostre per iniziare l'estate, Nicola Maggi, Collezione da Tiffany, June 2019
Mostre & Co.: Da vedere a Venezia.. Oltre alla Biennale, Nicola Maggi, Collezione da Tiffany, May 2019
I palazzi veneziani aprono le porte alla Biennale Arte 2019, Ivana Godnik, Rai News, May 2019
Reagents. Le tensioni tra corpi di Newton ispirano la potente collettiva al Complesso dell'Ospedaletto di Venezia, Francesca Morelli, ArtsLife, May 2019
Nicolò Cecchella, Darren Harvey-Regan, Marco Maria Zanin. Impronte, Luca Sposato, Juliet Art Magazine, April 2019
Marignana Arte. Sei artisti per tre stanze, Lucia Longhi, Espoarte, March 2019Marco Maria Zanin at Marignana Arte / Venice, Daily Lazy, March 2019
Organi, tempo e materia. Sei artisti a Venezia, Arianna Testino, Artribune, March 2019
Marco Maria Zanin. Arzanà, The Kinski, February 2019
Art Cities: Venice – Stanze, Dimitris Lempesis, DreamIdeaMachine, February 2019
Febbraio in mostra: 10 appuntamenti in galleria da mettere in agenda, Nicola Maggi, Collezione da Tiffany, February 2019
Febbraio 2019: le mostre da non perdere, Alice Traforti, The Art Post Blog, January 2019
Marco Maria Zanin: l'incanto delle memorie, tra passato e presente, Matteo Galbiati, Espoarte, June 2017
Sintomi e fotografia. Marco Maria Zanin a Modena, Angela Madesani, Artribune, June 2017
Talenti fotografici. Obiettivo su Marco Maria Zanin, Angela Madesani, Artribune, August 2016
Identità antiche e contemporanee raccontate da uno sguardo attento alle comunità umane, Art Vibes, January 2016
Marco Maria Zanin: San Paolo-Padova andata e ritorno, Nicola Maggi, Collezione da Tiffany, May 2015
Marco Maria Zanin was born in Padua (Italy) in 1983. Lives and works between Padua and São Paulo.
Marco Maria Zanin è nato a Padova nel 1983. Vive e lavora tra Padova e San Paolo.
AWARDS
2016 Level 0, Art Verona
2016  Premio Fabbri per le Arti Contemporanee, Menzione d'Onore
2014 Agarttha Arte
SOLO SHOWS
2020
Strati di tempo nella Chiesa di Sant'Agnese, curated by Enrico Gusella, organized by Fondazione Alberto Peruzzo, Casa dei Tre Oci, Venice
2019
Arzanà, curated by Domenico de Chirico, Marignana Arte, Venice
Le Opere e i Giorni, curated by Ilaria Bignotti and Antonio Grulli, Torre delle Grazie, Musei Civici Bassano del Grappa (VI)
2017
As Obras e os Dias, curated by Jacopo Crivelli Visconti, Pivô Arte e Pesquisa, São Paulo, Brazil
Dio è nei frammenti, curated by Daniele De Luigi and Serena Goldoni, Galleria Civica di Modena, Modena
2015
Demonumento, curated by Alessandra Mauro, Galleria Candido Portinari, Palazzo Doria Pamphilj, Rome
2014
O Lado Direito do Avesso, curated by Paulo Miyada, Oficina Cultural Oswald de Andrade, San Paolo, Brazil
Etudes Photographiques, Galleria Spazio Nuovo, Rome
Abitare l'Anima, curated by Fortunato d'Amico, Fondazione Benetton, Treviso
Il Suono dei Luoghi, curated by Fortunato d'Amico, Spazio Tadini, Milan
2013
Terra Interiore, curated by Margherita Maccaferri, Spazio9, Bologna
GROUP SHOWS
2020
I dreamed a dream – Chapter 2, curated by Domenico De Chirico, Marignana Arte, Venice
2019
Reagents, curated by Daniele Capra, Complesso dell'Ospedaletto, Venice
Impronte, Passaggi Arte Contemporanea, Pisa
Stanze, curated by Ilaria Bignotti and Maria Savarese, Marignana Arte, Venice
2018
Il tesoro è sempre più grande di quello che hai stretto tra le mani, Museo del Paesaggio, Torre di Mosto
2017
Da diversidade vivemos, Periscopio Arte Contemporanea, Belo Horizonte
Art – History – Collection, Parts Project, The Hague
Elogiamos a casa que se abre a perder de vista, curated by Mario Gioia, Galeria Bolsa de Arte, São Paulo
Punctum. Invisibili connessioni, Museo Italgas, Torino
Dark Matter, curated by Francesco Mutti, LaBottega, Pietrasanta
Mirabilia, Museo Diocesano, Padova
Giovane Fotografia Italiana, Fotografia Europea, Musei Civici, Reggio Emilia
From Object to Exposure, curated by Carlo Sala, TRA, Treviso Ricerca Arte, Treviso
Duas Naturezas, Central Galeria, San Paolo
Attualità di Morandi curated by Alessia Masi, Museo Morandi, MAMBO, Bologna
2016
Sublimina, curated by the curatorial collective of LUISS Master of Art
Musei delle Mura, Roma, Talent Prize, esposizione dei finalisti, Museo MACRO, Roma
F4 Un'idea di fotografia curated by Carlo Sala, Fondazione Francesco Fabbri, Pieve di Soligo, Treviso
Silenzi curated by Angela Madesani, Galleria Milano, Milano
Uno sguardo italiano, Rencontres d'Arles, Arles
Periscope curated by Claudio Composti, Festival Fotografico Europeo, Milano
2015
Premio Fabbri per le arti contemporanee: Esposizione collettiva dei finalisti curated by Carlo Sala, Villa Brandolini, Pieve di Soligo (TV)
Montagna oltre la natura. Il paesaggio interpretato curated by Margherita de Pilati, Palazzo Assessorile, Cles
Other Places, Vision QuesT Contemporary Photography, Genova
Mostra delle opere finaliste del Premio COMBAT Prize 2015, Museo Civico Giovanni Fattori, Livorno
Biennale Italia Cina, curated by Sandro Orlandi e Mian Bu, ARCA, Vercelli
Arte Fotografia, Galleria Valeria Bella, Milan
The Others, curated by Massimo Scaringella, Palazzo Dolfin Bollani, Venice
Ex Post, Galleria Riccardo Costantini Contemporary, Turin
Lo Spazio del Demiurgo, curated by Adele Re Rebaudengo, Palazzo Madama, Turin
Bienal del Fin del Mundo curated by Massimo Scaringella, Mar del Plata – Ushuaia, Argentina
2014
98esima Collettiva Giovani Artisti, Fondazione Bevilacqua La Masa, Venice
Wenn wir dich nicht sehen, siehst du uns auch nicht, photographs from the collection of Reyn van der Lugt, Huize Frankendael, Amsterdam
Paesaggi Vissuti, Galleria Valeria Bella, Milan
SituAzioni, curated by Daniela Trunfio, Fondazione Bottari Lattes, Murazzano (CN)
Cose di Natura, curated by Maria Flora Giubilei, GAM, Genova
2013
Enquanto Sublime, curated by Lucrecia Couso, Espaço Ophicina, São Paulo, Brazil